Resort operators and investors sharing insights and investment opportunities in Japan snow resorts
Tuesday, October 16th 2018
On October 9th, Asterisk held its first snow resort seminar in Tokyo, Japan, inviting snow resort operators and investors to showcase the attractiveness of resort business in Japan. The event was well received, with over 120 industry leaders and professionals attended. Audience included institutional investors, real estate developers, construction companies, luxury service providers, entertainment groups, restaurant/ catering business, travel companies, retail, winter sports affiliated companies, resort companies, hotel management companies, government related ministries, etc.
For this event, we have invited speakers from PwC Consulting, MnK Niseko, Cabinet Office Regional Activation Missionary, KSL Capital Partners, and Stripe Japan to speak on the investment opportunities and attractiveness of snow resorts for investors, operators, and service providers looking to access the HNW inbound tourists market in Japan.
The event will highlight the significant potential of Japanese hospitality and tourism business by integrating new technologies, traditional hospitality and culture, and investment management with international and domestic players.
Outlook and Expectation for Inbound Market
Ryuji Sawada, Partner at PwC, opened with an overview of the current luxury hospitality market, and the expected growth in Japan. Mr. Sawada discussed the recovery trend evident since the financial crisis, and the growth in Japanese hotel occupancy rates and ADR. While Japanese hospitality guests are showing some decrease with the declining birthrate, foreign tourists, namely Asian tourists have shown much interest in Japanese tourism. This extends past Tokyo/ Osaka/ Kyoto, but also into Japanese resorts, namely ski resorts. Furthermore, the number of millionaire, billionaire, and UHNW Japanese nationals are growing. With these two trends, luxury hospitality is seeing incredible amount of demand.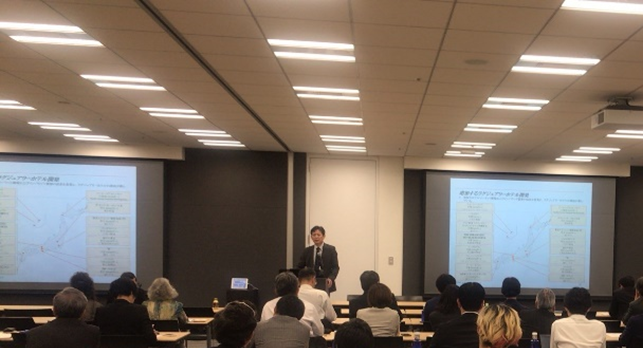 Ryuji Sawada, Partner at PwC Consulting (Photo by Asterisk)
Inbound Needs of HNW in NISEKO
Eddie Guillemette, CEO of MnK Niseko, discussed how Niseko became a popular destination for Asian skiers, and how it branded itself. With the help of international media, it went from a destination to a brand, with positive press being a major factor for the areas growth. With the limited supply of flights, luxury accommodation, as well as high quality of F&B during winter peak season, Niseko has made a name for itself as being one of the top winter skiing destinations where tourists are willing to pay higher price premium and make reservations far in advance to secure accommodation for their trips. Mr. Guillemette also shared about the trends, growth opportunities and challenges in Niseko.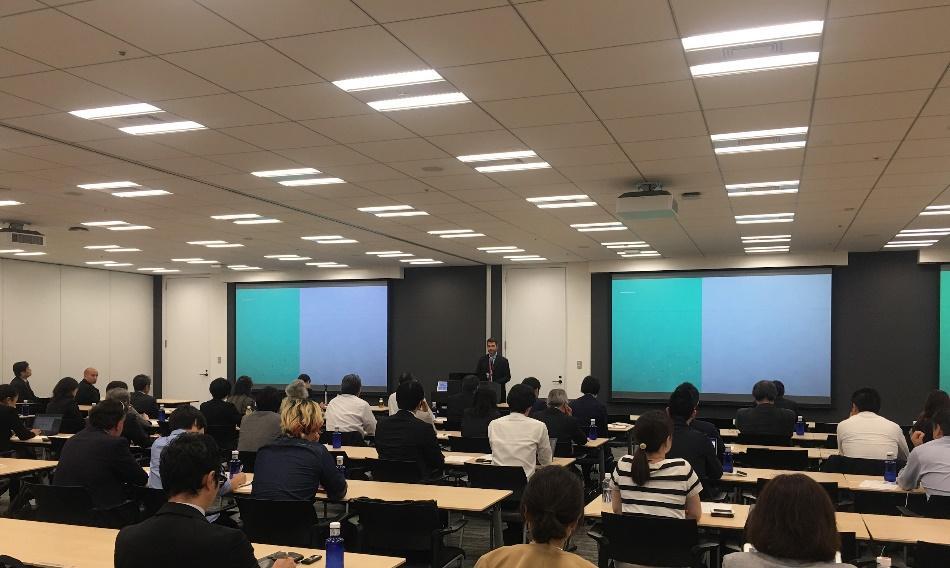 Eddie Guillemette, CEO of MnK Niseko (Photo by Asterisk)
Services and Hospitality for Inbound HNW
Kyoko Matsuhashi, Cabinet Office Regional Activation Missionary, Advisor of Somoza, was interviewed by Yukihiko Ito of Asterisk Realty on the services and hospitality for inbound HNW. She spoke on the types of guests you can find in Somoza, noting the growing number of younger tourists coming. Millennial travellers looking for an experiential destinations are turning to Japanese ski resorts for new experiences. Ms. Matsuhashi commented on Shouya Grigg's, Creative Director / Co-Founder of Zaborin, efforts to bring artistic sense and experience together.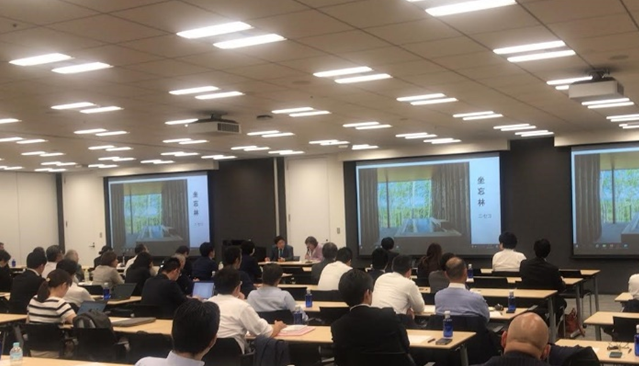 Kyoko Matsuhashi, Cabinet Office Regional Activation Missionary, Advisor of Samosa (Photo by Asterisk)
Business Chance with Inbound Tourists in Japan Snow Resorts
Tina Yu, Senior Vice President of KSL Capital Partners, shared about overseas investors' insights on the Japanese hospitality market opportunities. Japan is a well positioned market, with strong global and Asian travel demand and steady inbound tourism growth. For investors interested in the market, the key question is how to realize the value of the growth of inbound tourism from ski visits and winter lodging opportunity. KSL also shared about their global ski resort and beachfront resort portfolios which provide an authentic local experience to its customers at each of its destination.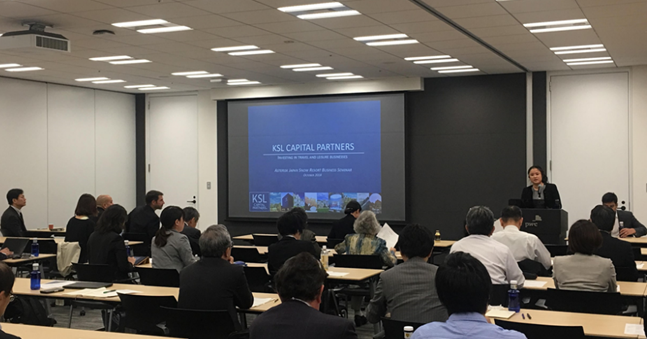 Tina Yu, Senior Vice President of KSL Capital Partners (Photo by Asterisk)
Potential of Inbound Business by Technologies – Increasing Conversions and Fighting Fraud
Daniel Heffernan, head of Stripe's Japanese operations, spoke on the effects fintech has on the inbound tourism market. Mr. Heffernan commented on the speed at which tech is growing, and how it is being used by large international companies. For Japanese companies, working with fintech can help further expand their tourism and hospitality efforts.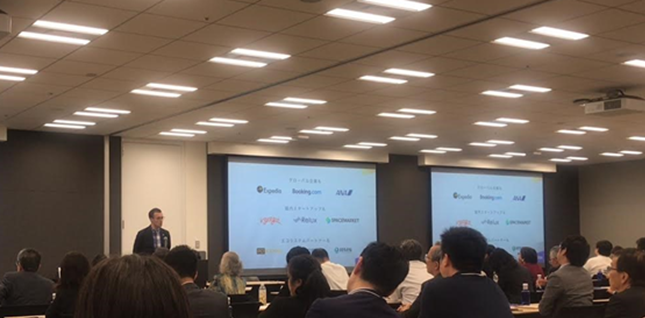 Daniel Heffernan,Representative Director of Stripe Japan (Photo by Asterisk)
The Future of Services for Inbound Wealthy People and Business Opportunities for Domestic Companies
Yukihiko Ito, Managing Director of Asterisk Realty and GOYOH, gave an overview on the current UHNW market. He discussed the current demands that can be seen by UHNW travelling to Japan, and expressed how GOYOH, a luxury lifestyle service can help cater to these demands. Furthermore, with the increasing wave of UHNW travelling to Japan, it is a good timing to test new and innovative ideas, and seek out new business opportunities.