The one and only luxury penthouse residence with exclusive lifestyle services
Enjoying the finest dining, wine, culture experience and more all at clicks from your fingertips through the GOYOH virtual concierge
Upcoming GOYOH Luxury Collection of Japan's Best Residences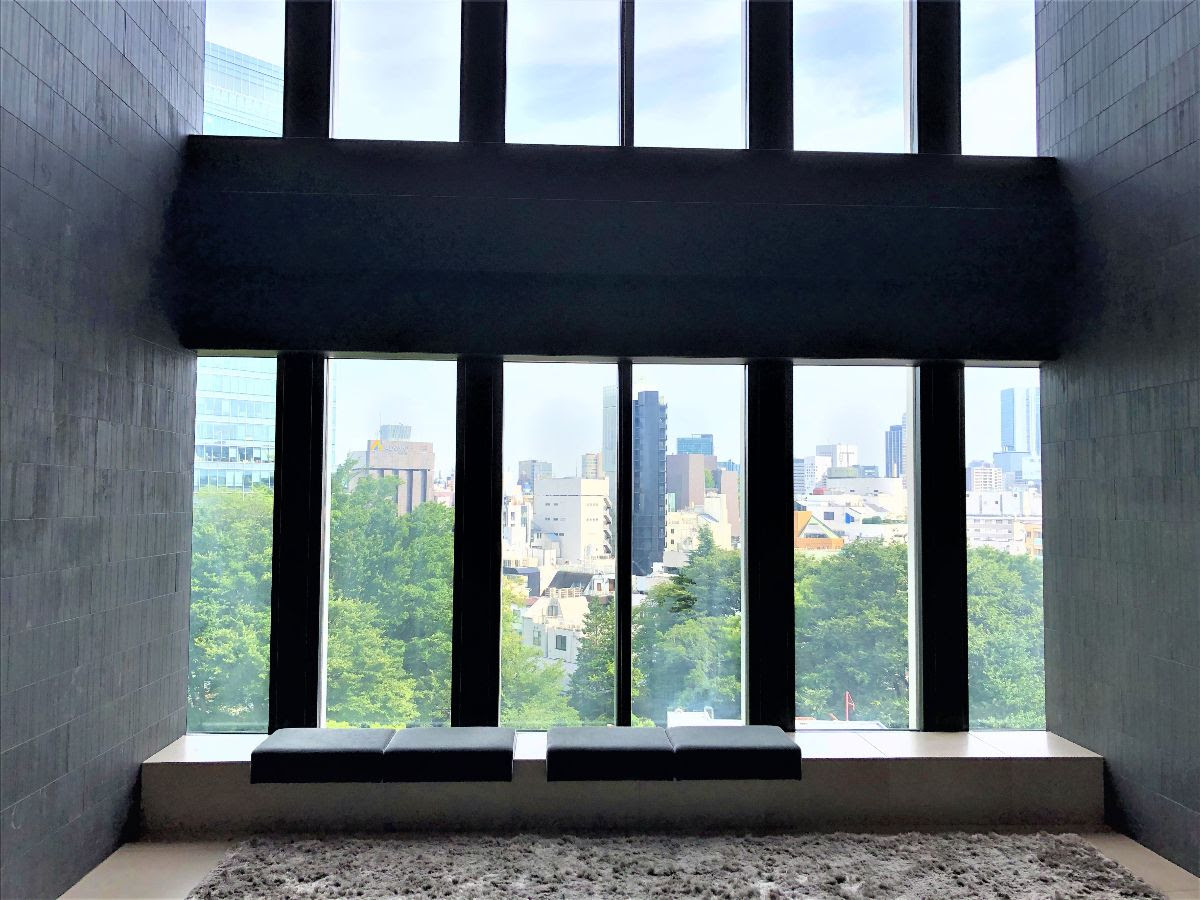 Exploring the Most Prestigious Penthouse Residence with Exclusive Lifestyle Services, At the heart of Tokyo, Japan
GOYOH Lifestyle Service Newsletter : Issue – 2020 August 3rd
At the heart of Tokyo, in the busiest and most prestigious community of Jingumae/Harajuku area, the Bliss Beige Penthouse Residence sits on the top floors of the building, with an unblocked view of the city central and Tokyo skyline.
With stylish design and unique combination of modern elements and traditional Japanese elements, the penthouse creates an ideal space for a luxury lifestyle and exclusive experience for its residents.
With modern design of an spacious over 400 SQM size open-air terrace, stylish open kitchen with sushi counter and wine storage, and traditional elements of Japanese tatami room with quiet and private space, the residence comes with diversified functions for the residents to enjoy premium lifestyles of living, dining, culture experience, and entertainment all at once in this exclusive place.
This unique and rare luxury penthouse residence is now available for sale. GOYOH is offering our customers the opportunity to purchase the dream suite in Bliss Beige, one of Japan's best residences with premium lifestyle choices. The residence comes with the most prestigious lifestyle concierge services offered by GOYOH, exclusive for VIP customers.
Investing in Japan's Best Residences 
Bliss Beige Luxury Penthouse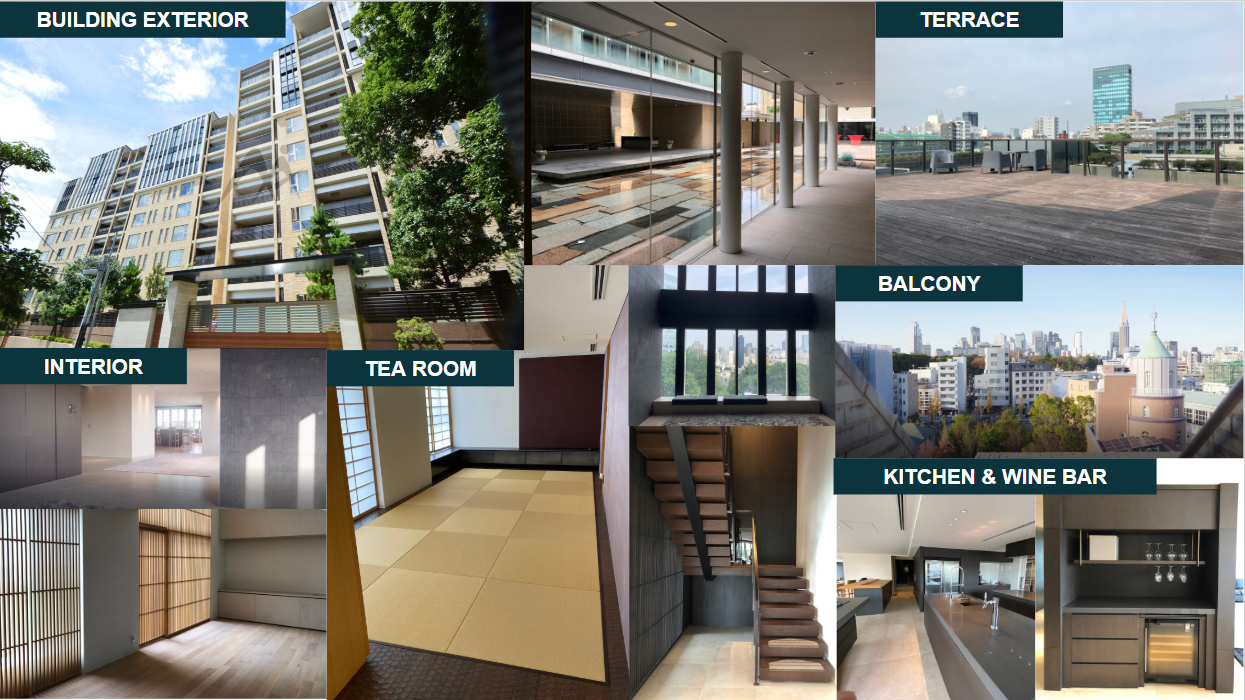 Address: 1-23-8 Jingumae, Shibuya-ku, Tokyo
Located on 8th/9th floors (Duplex)
Exclusive Area: 717 SQM
Balcony Area: 87 SQM
Roof Balcony Area: 314 SQM
Layout: 6SLLDK
Listing Price: JPY 2,680,000,000
Located strategically at the heart of Tokyo most prime communities, with convenient access to the Jingumae/Harajuku, Omotesando, and Aoyama areas
Approximately 3 minutes walking distance to the Harajuku Station
Approximately 5 minutes walking distance to the Meiji-jingumae Station
Approximately 30 minutes to the Haneda airport
Approximately 60~90 minutes to the Narita airport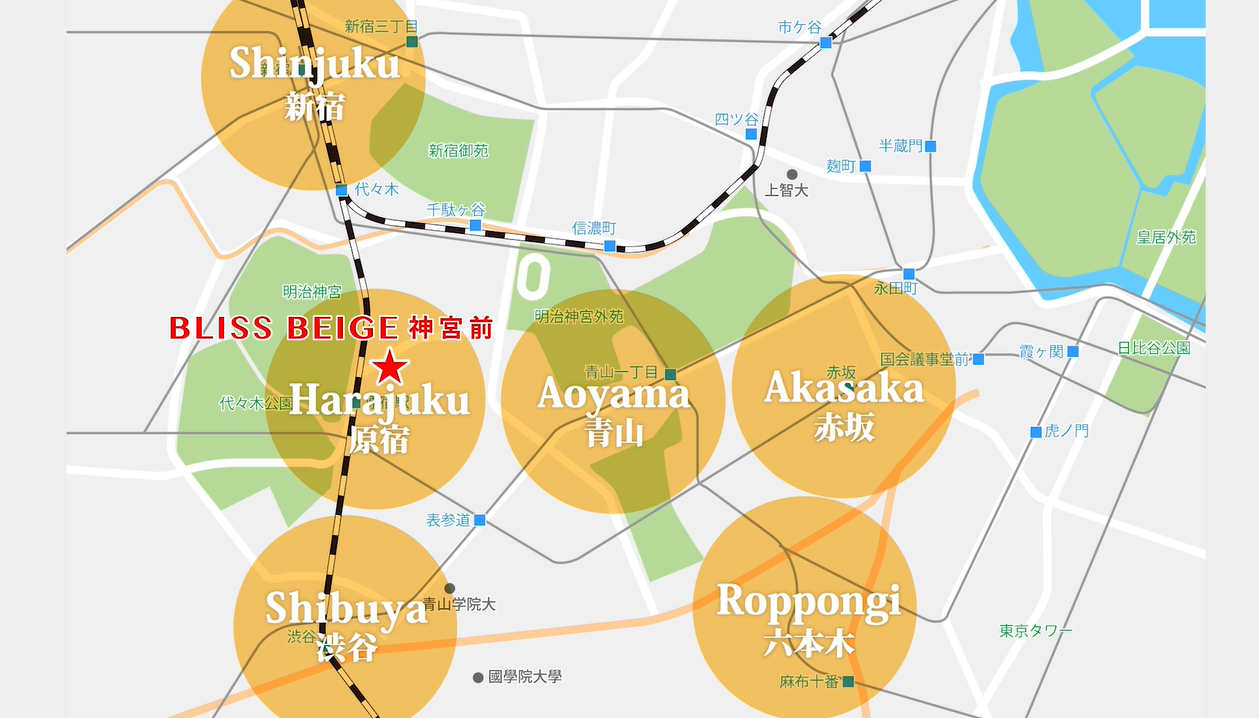 GOYOH VIP Concierge Services for Bliss Beige's Residents 

GOYOH is dedicated to offer the most luxurious and exclusive lifestyle concierge services for the residents of Bliss Beige Residence.
As a resident, you will have access to the most prestigious and high standard experience in dining, shopping, beauty & fitness, wine & tea, cultural experience, butler services, travel arrangements, and investment assistance, all from clicks at your fingertips on the Goyoh virtual concierge, without having to search across the city to access the best quality of services and products in Japan.

GOYOH's gastronomy service provides residents a full-range of gourmet experiences.
We will assist you to make a reservation at the invited-only restaurants, Michelin star restaurants, and any exclusive restaurants that are difficult to book a table.
We also provide private chef service in the building, including Edomae Kosher Sushi, Kanzaki aged beef, and more private chef services.


GOYOH Selection of Lifestyle Services for Beauty & Fitness
Yoga and more fitness coaches
Japanese-style hair salon and treatment
SPA and beauty treatment
Nail art and hand care


GOYOH provides a luxury shopping platform for residents:
Food products
Wine, whisky
Apparel
Beauty and Skincare
Art and Traditional crafts
Cars, yachts, jets
Jewelry
Watch
Collector items


We have been visiting many rewarded Japanese traditional artists for cooperation in order to bring out the best of Japanese culture to our guests.
Experience the hidden Japanese treasures and secrets that you never knew before.


Most travelers are looking for unforgettable memories through real and local activities when traveling.
We have made it our duty at GOYOH to amaze our clients with carefully selected activities to enrich their stay in Japan. We will customize your stay in Japan base on your wishlist and requests.


GOYOH provides a wide variety of high quality and luxury services all at clicks from your fingertips through the virtual concierge assistance.
Pet care
Cleaning service
Entertainment, activity, event , stage show tickets buying
Private driver and transportation
Wine sommelier lesson
Flower arrangement
Interior coordinate


GOYOH and its mother company have been in the industry for over 10 years. We have a deep connection with many corporations and thus can assist you to extend your business/career here in Japan. We will provide you professional business/investment assist in particular fields to help you build up the network smoothly.
Art investment
Business development advisor
Interpretation
International business/social support

Upcoming GOYOH Luxury Collection of Japan's Best Residences
GOYOH is now partnering with prime Japanese real estate companies and leading developers to offer the best collection of luxury residences for our VIP clients. With high-standard of selection, GOYOH identifies the ideal suites for investment properties for our clients and offers exclusive complimentary concierge services for the residents/owners of the properties.
In this unique luxury collection, the homebuyers will have access to the combination of the best quality asset and highest standard of luxury lifestyle services.
More upcoming select properties to come… GOYOH will connect you to your dream houses in Japan. Please contact GOYOH team at info@goyoh.jp for more information and special property inquiry.
ABOUT GOYOH
Named after the Japanese equivalent of the Royal Seal of Approval, GOYOH is a personalized lifestyle concierge service, dedicated to meeting customer needs. The scope of our coverage is as follows:
・Individual Clients: GOYOH members are carefully selected individuals who benefit from our lifestyle concierge services. Members include founders of global companies and royal family members. With round the clock attention, we have successfully met each client's unique travel experience need.
・Hotelier and Luxury Developer Partners: GOYOH's services are implemented in luxury hotels, resorts, and residences in a personalized manner, and offer its services to their guests. Through GOYOH, the facilities are able to provide guests with unforgettable experiences, increasing guest satisfaction.
・Corporate Membership Programs: GOYOH offers corporate event arrangements. Events can range from entertainment of a VVIP customer from overseas, promotion plans and events for senior corporate members, seasonal experiences and so forth.
Join GOYOH as an Partner or Investor: 
For Partners : GOYOH is continuing to develop and expand its services through its collaboration with domestic service providers. In our efforts to expand further into Niseko, Tokyo, and other major cities in Japan, we are seeking out partners to help us showcase the very best of Japan.
For Investors : We are also looking for individuals who are interested in not only using GOYOH services, but also in growing the business through collaborative efforts. For investors to GOYOH's business, we can offer additional benefits and access to exclusive services. For further details please contact Yukihiko Ito (cic@goyoh.jp) for an inquiry.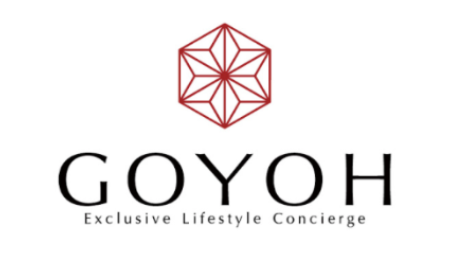 GOYOH Website: https://www.goyoh.jp/
GOYOH Essential: http://article.goyoh.jp/