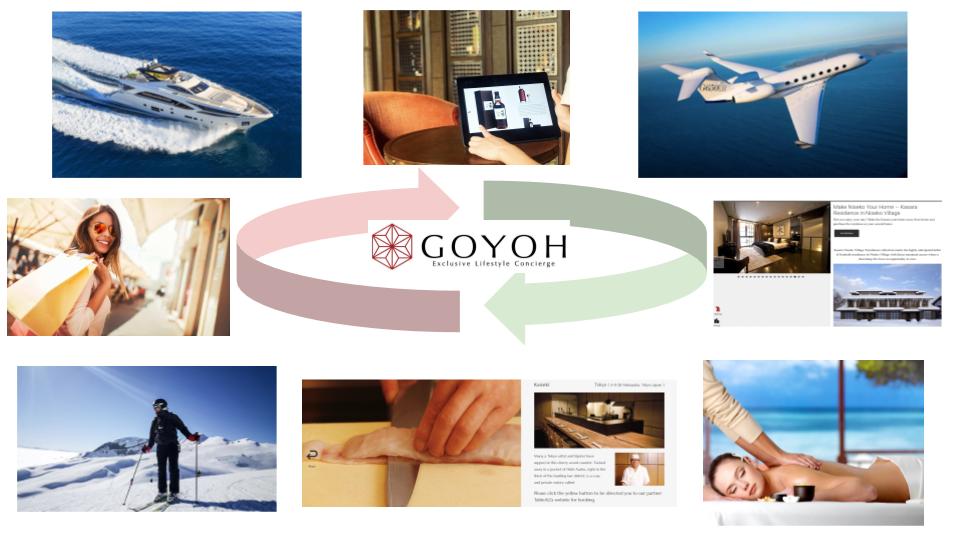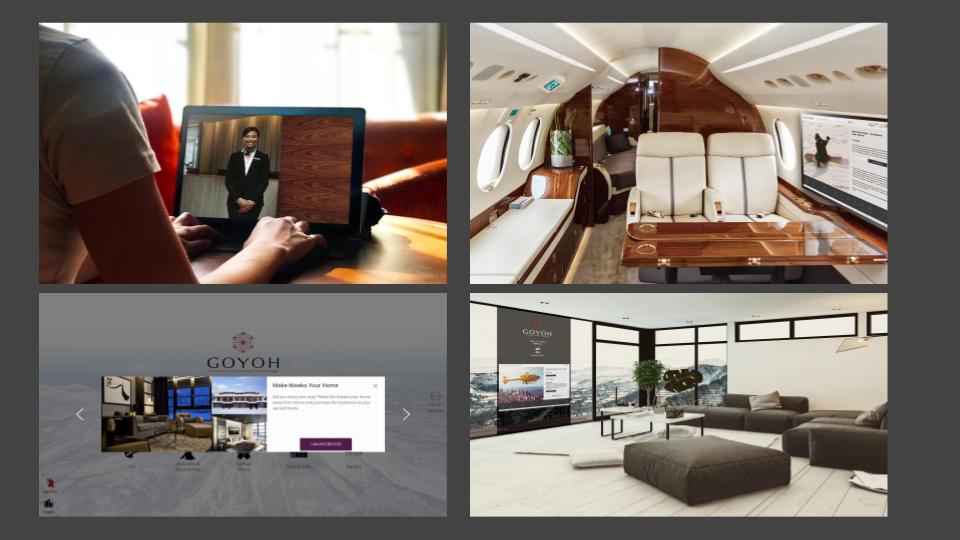 End-to-end solutions for travel & lifestyle services
GOYOH is an IT lifestyle service developed especially for inbound and ultra high net worth individuals from around the world.
We provide them with the highest-quality services in various fields such as gastronomy, entertainment, culture, education, health care, art, transportation, and more.
Guests can access our services anywhere anytime while we take care to tailor everything to match their interests and preferences.
"The Best of Japanese Hospitality for High Net Worth Global Citizens

Yukihiko Ito

Managing Director
Our Clients: Global & Ultra High Net Worth Individuals
GOYOH has been founded on the long and deep knowledge acquired by its parent company in real-estate, ASTERISK, which is used to offer professional services tailored for the needs of many ultra high net worth individuals. From the real-estate, our team chose to go one step further in providing genuine Japanese luxury services and to achieve that, we made the choice to develop this IT concierge service platform.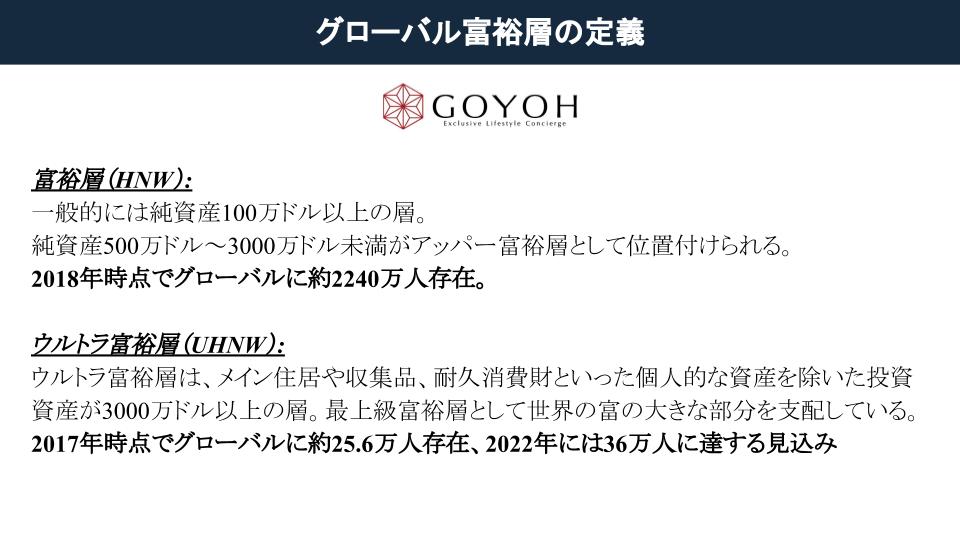 GOYOH is a multilingual concierge service bespoke for the needs of ultra high net worth individuals who stay in luxury hotels, condominiums, residences or integrated resorts. Through the Internet of Things (IoT), we aim to adapt to each lifestyle without being restricted by devices.


We are always striving to look for the finest Japanese products and exceptional experiences in various fields such as shopping, business, travel, wellness, entertainment, and well more.
With rich assets and high-end products already in hand, the real thing that high net worth individuals are looking for is unique experiences which leave a strong impression on them.
Experiences which put them in full interaction with local people, original culture and customs is something that remains deeply in their memory by touching directly their feelings. Hence, high net worth individuals are not looking for simple material wealth anymore now. They prefer to pursue wellness, experiences and high-end products according to their individual lifestyles. To provide them with these services is the reason why GOYOH is born.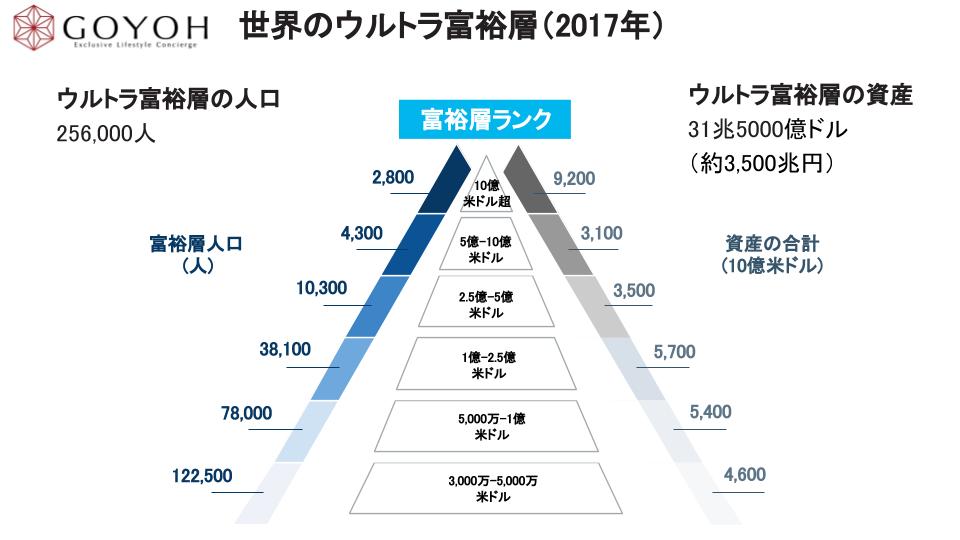 Since the needs of high net worth individuals are quite unknown in Japan, our company aims to share its long experience and knowledge regarding these services.
Accommodating these needs in fields such a real-estate, cultural and traditional services has not attracted much attention in Japan yet. This is why GOYOH decided to launch an online platform to meet the needs of the next generations and to provide it to lodging facility managers, real-estate developers and service providers.