A Sustainable Resort the Global Upperclass Repetitively Visit
Sustainability Will Become the Core Value for Resorts and Tourism
Within people's lives, multiple types of real estate are directly and indirectly affecting us, with it becoming the center point of our activities. However, tourism-related facilities such as resorts are able to provide additional value to sustainability.
For Japan's future resort and tourism development, sustainability will become an important issue to solve as well as a strategic factor.
Issue: Tourist Attractions and Over-Tourism
Just before covid-19 took over, Japan's tourism industry (inbounds) had been showing a growth curve. However, as a result, over-tourism is starting to present large issues on the environment, culture, and resource sustainability.
It is predicted that after the convergence of covid-19, the tourism industry will spark back up to the issue of over-tourism.
In 2019, Prime Minister Suga (Former Chief Cabinet Secretary) showed the intention of constructing approximately 50 global leveled hotels. It is predicted that in the future, there will be constructions of luxury resorts that utilizes the National Park. In that case, sustainability for the nature and culture inside the National Park will become a bigger issue.
Strategic Factor: Sustainability Becoming the Center Value for Resorts and Tourism
Nevertheless, sustainability will not just be an issue for Japan's tourism industry but it withholds the possibility of providing a much bigger value.
For guests, sustainable participation and contribution to people, communities, cultures, industries, and nature will become a strong motive for guests to revisit the community and/or facility.
"An opportunity to experience an act of a present progressive form of contribution" while having "a community you can share similar lifestyle values" has been a growing popular value in order for guests to "experience deep emotions whilst maintaining individuality in an extraordinary environment, a resort".
Within the affluent population, the more wealthy, the more this is considered a notable trend.
Trend: The global affluent population will pay for a sustainable premium
Soneva, an infamous sustainable resort that is supported by the global wealth community is a luxury resort that is leading the industry in terms of sustainability. 
The luxury resort run by Soneva performs detailed scientific analysis on greenhouse gases, food, glass/metal/recyclables. Their business is based on the sustainability that is controlled due to the reduction and creation. This unique tactic for sustainability and the luxury resort sustainability model that provides valuable insight with the guests are both greatly supported by the upper-class guests worldwide.
A luxury resort called Soneva Jani that stretches over the whole island in the Maldives, in 2019 was recorded to have a 69% operation rate and $2,701 USD ADR (Average Daily Rate).
The luxury resort in Niseko, Hokkaido named Orchards Niseko is managed by MnK, where staff, guests and communities come together to perform sustainable acts (such as planting trees) for the local community. The kids program at MnK allows children to plant the trees with their own hands. Many affluent guests from overseas repeatedly visit even when it is not the peak season.
In Niseko Hokkaido, a tech company named RoomBoss provides management and resort service to real estates sold to the global affluent class. Currently, Room Boss is working with GOYOH to produce "Green ski lift passes" to provide opportunities for guests that visit the ski resort to sustainably support the community.
Related article in Japanese:GOYOHセミナー「ラグジュアリー&サステナブル リゾート開発シンポジウム」(February 2020)https://prtimes.jp/main/html/rd/p/000000008.000045260.html
Orchards Niseko
(Hokkaido, Niseko)
Wealth-X, the joint business with GOYOH has researched to find out that 59.6%(1st and 2nd place) of the global ultra high net worth individuals (UHNW) mentioned their hobby/interest to be business and philanthropic activities. 
Other categories were Sports (33.0%, 3rd place), Finance (28.3%, 4th place), and Outdoors (17.3%%, 6th place). It is essential to combine such elements with sustainable activities related to resort and tourism communities and/or philanthropic activities to gain support from the UHNW individuals.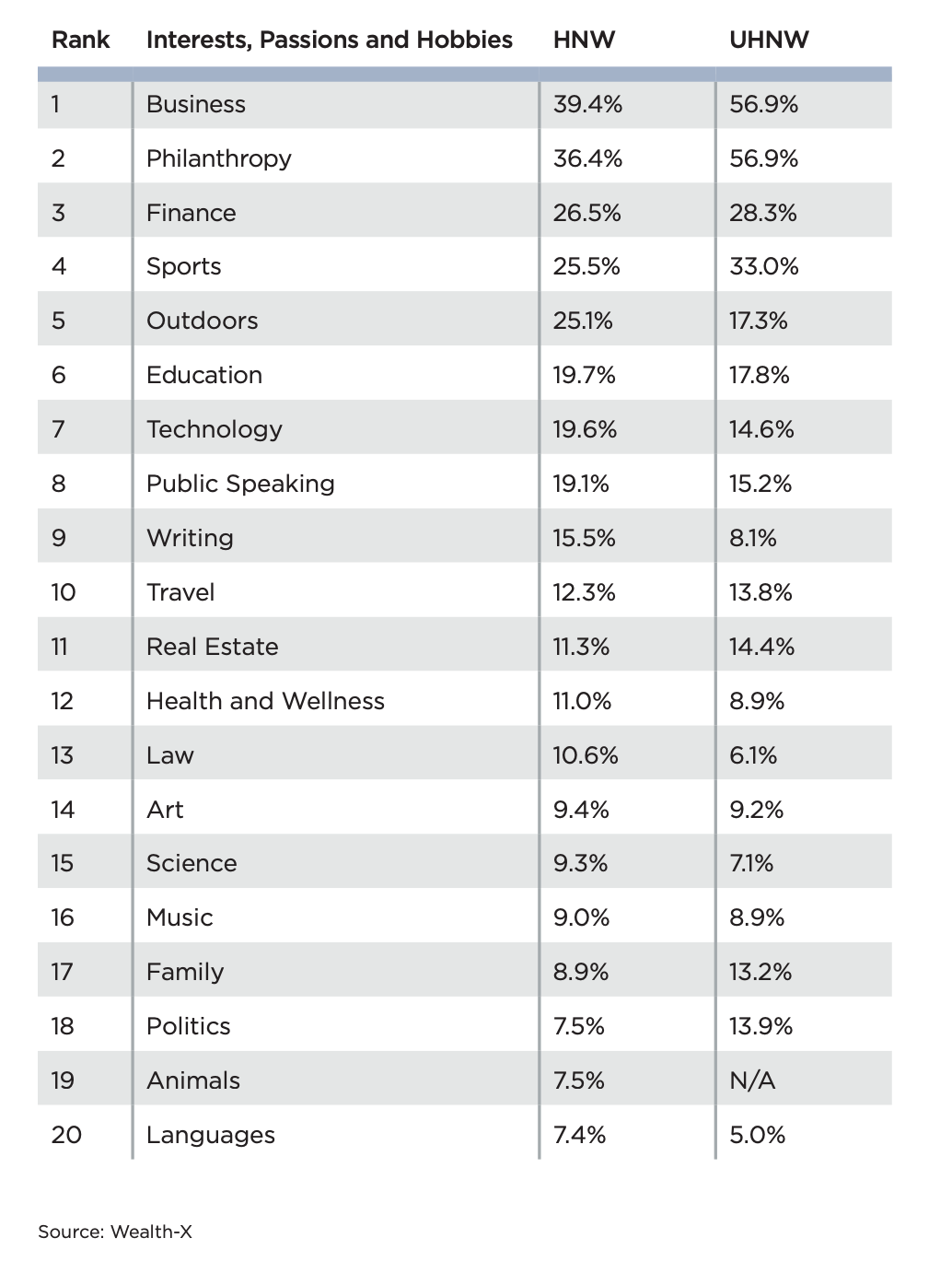 In order to successfully operate a sustainable resort, managers, guests, and communities must all have a visible measurement of effectiveness and goal setting.
By being able to visualize the actions and contributions related to sustainability, people will be a part of the experience in contributing to a result. Allowing people with similar mindsets to sympathize with each other, creating mutual goals towards sustainability.
Furthermore, with the appropriate tools and technology to visualize effect and measure effectiveness, sustainable contribution outside the environment field can be opened. Community, human resources, traditional cultures, and traditional industries can help provide options, then shared to set goals, and an opportunity to create a large ripple effect in steps to sustainability.
For the next generation resort industry, sustainable tourism (resorts) is not only a factor that people are enchanted by but it will increase the value of the facility/real estate and community. In addition, we believe that it will become the factor and reason to attract people in this self-improving environment. 

EaSyGo provides real estate owners and managers an appropriate tool in order for individuals to have a change in sustainable action, through the field of "buildings". This service allows the "dots" and the "lines" to intertwine into an opportunity for a groundbreaking sustainable change that is made possible due to the infrastructure.
For individuals to unconsciously follow sustainable change, EaSyGo will provide the real estate users motives, measures, evaluations, and compathy. All on a personalized level for sustainable actions to be made possible. 
Sustainability spreads from individuals to communities, communities to towns, and from towns to cities.